Magicians laugh at the guys struggling tirelessly to get digits with crappy pickup lines, as we walk away with the phone numbers of girls they've been trying to get all night.
The truth is that magicians are much better suited to play the dating game than most guys. Magicians have advantages over regular guys because they are better listeners, charismatic and can react to a wide variety of situations. They also know how to engage attention and create mystery.
Here we will show you examples of sure-fire ways to get that hottie's number using five of our favorite tricks tweaked specifically for the task… but be warned. These are not methods to trick or fool a girl into giving you her number. These just make the exchange something she'll remember for a long time — and that's a good thing. So use these sparingly, and only when she knows that digits are coming:
The first trick in the lineup is….
This is a trick where the two of you do the same things to two different decks and come up with matching cards. Once you learn how to do it, you'll see how easy it is to add a phone number exchange in the process.
How to get her number: Instead of coming up with matching cards, you'll end up with each other's phone number written on the cards. (Yes, we know it's 2 guys in the video, use your imagination)
(This trick is taught in full in the video above, however you can learn this and many more tricks in our best selling DVD "How to do Street Magic")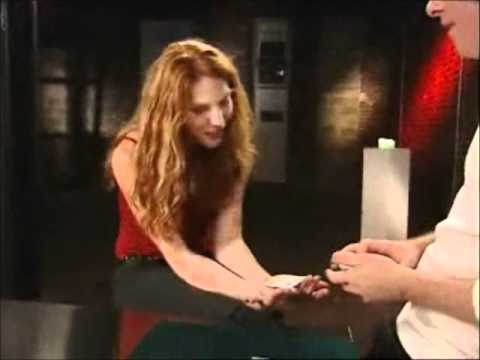 This is a trick made famous by David Blaine — two cards trade places while one of them is firmly planted between her hands.
How to get her number: Write your number on your card and have her write her digits on hers. When the cards trade places without you touching her hands, the deal is sealed.
(Learn this and many more tricks in our best selling DVD "Crash Course in Card Tricks")
Trick #3: Sexy (from UltraGaff)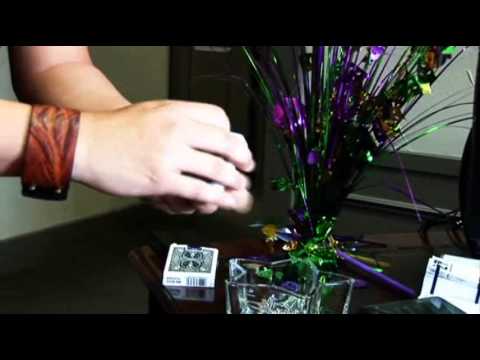 This is one for giving your number out.
How to get her number: Let her name any card that she wants, and when you pull it out, the word "sexy" is on the back of it — as well as your phone number. Now, you showed her yours, simply request that she show you hers. Digits acquired, mission accomplished.
(Learn this and many more tricks in our best selling DVD "UltraGaff")
Trick #4: Mindreach (from Inside Magic)
This trick is a new take on an old classic. What she'll do is pick a series of cards without seeing them. Then when it comes time to reveal them, she'll discover that she nailed each and every pick — including a card with your number on it.
How to get her number: As part of the trick, she'll be writing down the name of cards. So tell her to jot down her number while she's writing, as the prize. If you can guess her cards in order, you get the prize.
(Learn the whole trick in the video above, but this and many more tricks are in our best selling DVD "Inside Magic")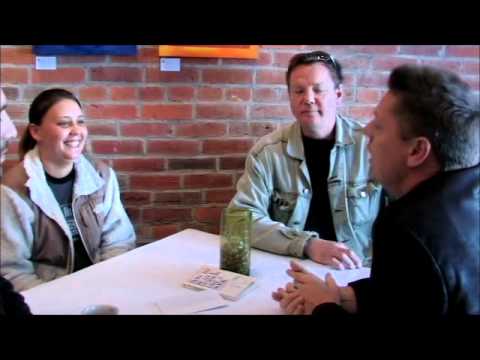 This is a powerful technique that, once mastered, will let you mindread a girl's number like it was written on her forehead.
How to get her number: Tell her to write her number on the back of your business card (sweet), then have her insert the card into the envelope and seal it. You reveal her number to her without ever opening it. (And you get to keep a nice little souvenir)
(Learn this and many more tricks in our best selling DVD "This is Mentalism")
PREPARE YOURSELF!
Go forth, my young apprentice. You are now armed with guaranteed magical weaponry to make light of the most daunting of tasks, getting the digits. We gave you the tools, now it's up to you to carry out the mission.
Should you succeed in your venture, tell us all about it and we'll take all the glory.  If you crash and burn, you never met us.
---
Jason is the Vice President of Ellusionist and usually has a Beatles / Grateful Dead / Zeppelin mix playing 24 hours a day.